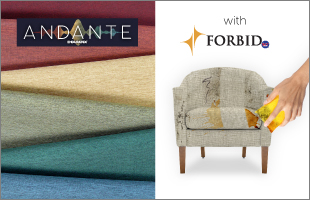 ANDANTE WITH FORBID
FORBID SRT is a proprietary, revolutionary product for the vinyl industry, dramatically increasing stain resistance, while preserving the integrity of the fabric luster and softness. Traditionally difficult stains such as blue jean dye transfer, ink, paint, wine and lipstick are no match for FORBID SRT.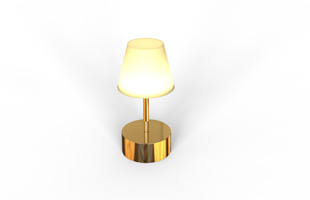 Cordless Restaurant Lighting
Now that Restaurants are able to 'Open' for business safely, how about adding a little Panache to the eating experience for your customers? These Cordless Restaurant Table Lamps are Battery operated and come with a 5W integrated LED and quick charging cable. And these table lamps are fully customizable.

Take Your Next Design to the MAX
ATI Decorative Laminates' latest innovation is MirroFlex™ MAX, a set of deeply textured wall panels that offer our boldest, 3-dimensional patterns to date. With six contemporary designs and five finishes, it allows you to create a unique look for any space. MAX is also lightweight and easy to install. Use promo code RDDMAX11 to receive a brochure.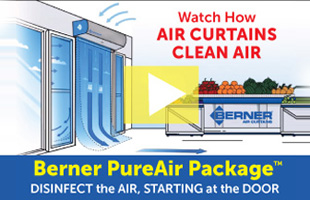 Protect Staff & Keep Doors Open
What if you had an air curtain that safely deactivates viruses & destroys airborne pathogens in the space, starting at the door, while saving energy? The Berner PureAir Package incorporates ionization technology used by hospitals and military bases into the air stream to quickly distribute ions into the room at a very high density. Learn more.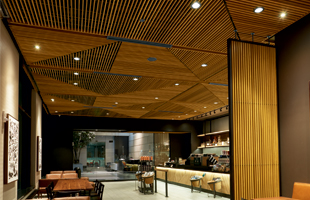 DESIGNED TO MAKE A GREAT IMPRESSION
WoodWorks® Grille can help you create warm, inviting spaces with solid wood slats. The panels install on ceilings or walls, while infill panels add acoustics. It's all part of the 24/7Defend™ portfolio and the CleanAssure™ family, meeting CDC cleaning and disinfecting recommendations. Learn more at armstrongceilings.com/grille

A FREE Webcast: Best Practices in Designing Off-Premises Dining
Tuesday, March 16, 2021 at 1:00 PM (Central)
Off-premises dining was becoming a big deal before the pandemic, and it will likely be an even bigger deal after. But designing for off-premises dining isn't just about curbside pickups. The ways operators will work with architects, designers, consultants and other players in the future are changing significantly to accommodate the plethora of off-premises options. Register Now

Click here to subscribe to more e-newsletters!
You received this e-mail as a subscriber to restaurant development + design or one of its e-newsletters.

Please direct advertising questions to:
Kathy Langlois, Vice President.

Subscription Support:
630-739-0900 (ext. 53) or e-mail Julie Pesek