August 23, 2018
---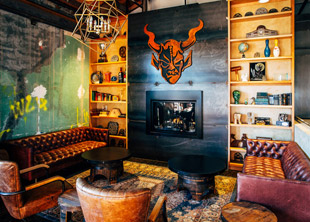 Stone Brewing Opens Bistro in 19th-Century Napa Warehouse
Headquartered in Escondido, Calif., Stone Brewing Company was created a decade ago to provide people with a true beer experience, with drinks promising big character and intense flavors. Earlier this year, the company opened Stone Brewing World Bistro & Gardens, located in a 19th-century stone warehouse on the river in Napa, Calif., that carries on this approach.
Advertisement
Everything On Tap
Beers. Wines. Cocktails. Cold Brew. All from one mobile station. Draft dispense is the best option when it comes to beverage profitability. The Beverage Station maximizes earning potential from spaces previously not imagined. How can we help your beverage concept today?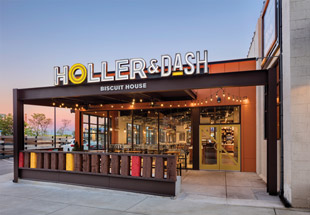 Art Meets Algorithm in Data-Driven Designs
Data science is increasingly seen as a critical tool for helping brands make smart decisions, not just about site selection, menu and operations, but also about design. That's in part because technology is making it easier and faster to access more and different types of data.
Kinship Q&A: The Restaurant and the Marketplace
L3 Hospitality Group opened Kinship with the intent of creating a comfortable, neighborhood restaurant as well as a connected marketplace, Next of Kin, for locals to get either a full-service meal, a quick bite, or take-home eats.
You received this e-mail as a subscriber to restaurant development + design or one of its e-newsletters.

Please direct advertising questions to:
Maureen Slocum, Publisher.

Rebecca Kilbreath, Editor in Chief.

Subscription Support:
630

-739

-

0900

(ext. 53) or e-mail Julie Pesek