July 12, 2018
---
Fisk & Co.: Inspired by the Mussel
Located in Kimpton Hotel Monaco Chicago, Fisk & Co. is a mussels-and-beer concept that combines a unique spin on nautical design with industrial elements inspired by a hat factory that occupied the space in the 1920s.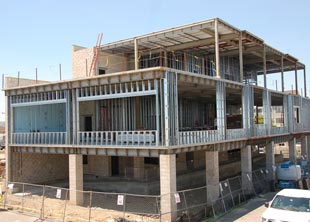 Mad Hatter Rebuilds After Hurricane
In 2012 Hurricane Sandy blasted up the East Coast, destroying much of what was in its path. One building was Mad Hatter restaurant in Sea Bright, N.J., which had been owned by Scott and Amy Kelly since 2006.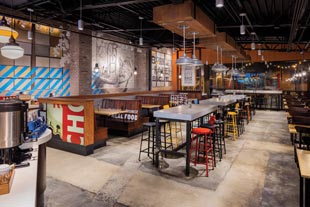 Instagram Everything! Social Media's Impact on Restaurant Design
Smartphones and social media are now part of the fabric of our everyday lives. As consumers share photos of everywhere they go, everything they eat and everything they like, restaurants are being showcased on social media, both for their food and their spaces.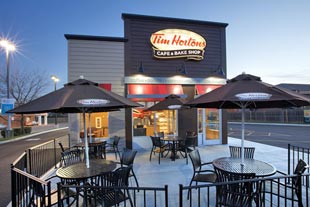 Tim Hortons to Launch in China
Tim Hortons has entered into an exclusive master franchise joint venture agreement with Cartesian Capital Group to develop and open more than 1,500 restaurants throughout China over the next ten years.
Cowboy Chicken Goes West
Dallas-based fast-casual Cowboy Chicken opened its first California location in Rancho Bernardo.
You received this e-mail as a subscriber to restaurant development + design or one of its e-newsletters.

Please direct advertising questions to:
Maureen Slocum, Publisher.

Rebecca Kilbreath, Editor in Chief.

Subscription Support:
630

-739

-

0900

(ext. 53) or e-mail Julie Pesek