Solutions Center
Categories:
ASSA ABLOY's Emergency Exit Device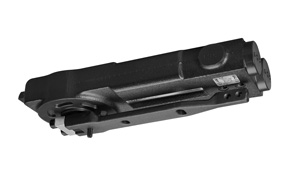 The Yale A-ALR Emergency Exit Device is suitable 
for use with new or retrofit openings within restaurants that are alarmed for security, such as back-of-the-house exit doors. The product is ANSI/BHMA Grade 1 and UL/cUL listed for panic hardware. Install or retrofit the device onto existing door preps. It includes a red LED indicator that flashes every 30 seconds when the device is alarmed and has a built-in alarm powered by 9V battery sounds at 90 dB at 10 feet.
Beaufurn's Amelia Seating Collection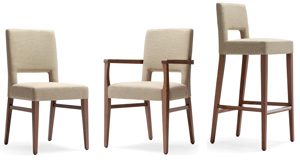 The Amelia Seating Collection includes a side chair, armchair and barstool. The clean lines of the exposed beechwood frame with its gently tapered legs and partially open back provide a solid, elemental silhouette suitable for restaurants, cafes, country clubs, universities and assisted living establishments. The wood frame can be stained in any of the manufacturer's standard wood finishes. An upholstered seat and back are available.
DriTac Flooring Products Single-Compartment Acrylic Floor Primer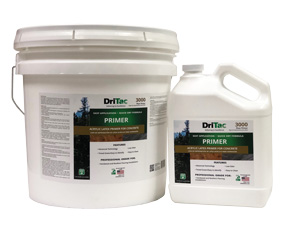 DriTac Flooring Products' Primer 3000 is a single-component acrylic floor primer for interior use on various approved substrates, including concrete, wood, lightweight concrete and gypcrete. Apply this floor primer using a broom, sprayer or nap roller application with a robust spread rate of up to 800 square feet per gallon, depending on application method, subfloor preparation and porosity. Primer 3000's solvent-free, low-odor formula is colored green for easy identification. It's available in 1-gallon containers and 4-gallon pails.
Enduratex's Essentials for 
Outdoor Applications
Essentials is a line of outdoor upholstery products and is part of Enduratex's Puretex collection. Suitable for various hospitality and healthcare applications, Essentials features a series of solid colors that coordinate with other lines the manufacturer provides. The line uses TPO in combination with PU in the topskin to reduce the likelihood of staining. Essentials features UV-stabilized pigments that work for a minimum of 300 hours, an abrasion resistance on the Wyzenbeek of 100,000 cycles and a cold crack of -20 F.
XLERATOR Hand Dryer from Excel Dryer
The XLERATOR hand dryer features adjustable speed and sound controls and a heat setting. Other features include external visible service LED, multi-voltage options and a HEPA filtration system.
HOSPECO'S Scensibles Receptacle Liners
HOSPECO Scensibles is a line of sturdy yet lightweight, puncture-resistant clear poly liners suitable for use in enclosed waste bins designed to handle menstrual care products in restrooms. Lightly scented Scensibles feature antimicrobial agents that inhibit the growth of odor-causing bacteria, per the maker. These receptacle liners come in three sizes and with a 6-inch handle that wraps around the perimeter of the receptacle, securing the bag in place so it won't slide down. This also forms a tie-off handle at trash-collection time.
Innovations' Vinyl Wallcoverings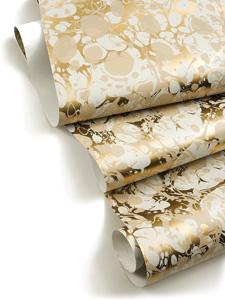 Immersion, a wallcovering from Innovations, revisits childhood with layers of texture, metallic and matte, expressing the playfulness and pure joy of bubbles. The 48-inch-wide and 31-inch-high pattern pops off the wall, making the two-dimensional surface seem three dimensional. A durable, cleanable Type II vinyl, Immersion comes in six usable colorways for hospitality walls.
Jesco Lighting Group's Linear 
Lighting System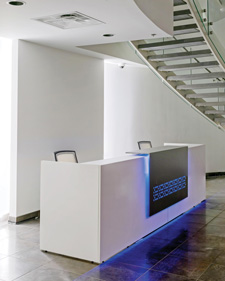 INFINA 2400K is a low-profile, high-lumen linear LED lighting system suitable for indoor and outdoor installations in hospitality, commercial, institutional and retail settings. It provides warm white and 5000K cool white linear lighting for outdoor and indoor applications. Hardwired and controlled by a remote switch, INFINIA operates directly from ordinary 120-line voltage, with no LED drivers or additional power source necessary, per the maker.