Solutions Center - Materials
DriTac Flooring Products Single-Compartment Acrylic Floor Primer
Materials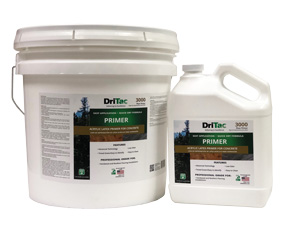 DriTac Flooring Products' Primer 3000 is a single-component acrylic floor primer for interior use on various approved substrates, including concrete, wood, lightweight concrete and gypcrete. Apply this floor primer using a broom, sprayer or nap roller application with a robust spread rate of up to 800 square feet per gallon, depending on application method, subfloor preparation and porosity. Primer 3000's solvent-free, low-odor formula is colored green for easy identification. It's available in 1-gallon containers and 4-gallon pails.
Enduratex's Essentials for 
Outdoor Applications
Materials
Essentials is a line of outdoor upholstery products and is part of Enduratex's Puretex collection. Suitable for various hospitality and healthcare applications, Essentials features a series of solid colors that coordinate with other lines the manufacturer provides. The line uses TPO in combination with PU in the topskin to reduce the likelihood of staining. Essentials features UV-stabilized pigments that work for a minimum of 300 hours, an abrasion resistance on the Wyzenbeek of 100,000 cycles and a cold crack of -20 F.
Innovations' Vinyl Wallcoverings
Materials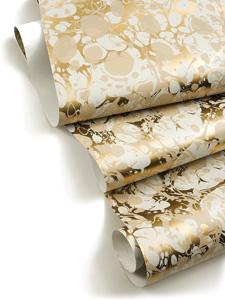 Immersion, a wallcovering from Innovations, revisits childhood with layers of texture, metallic and matte, expressing the playfulness and pure joy of bubbles. The 48-inch-wide and 31-inch-high pattern pops off the wall, making the two-dimensional surface seem three dimensional. A durable, cleanable Type II vinyl, Immersion comes in six usable colorways for hospitality walls.
Trex Commercial Products Ascent
Materials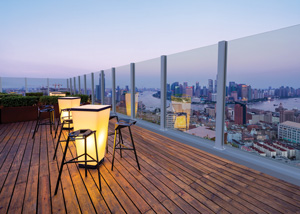 Ascent is a post-supported glass windscreen suitable for exterior use in commercial hospitality applications, specifically balconies and outdoor dining areas. This system can handle 80 psf wind loads. It comes at a standard height of 6 feet but can be customized based on project needs. Ascent uses an aluminum snap-fit system with concealed fasteners. With one side of the post in place, the glass is positioned in front of the system and held in by double-sided foam tape. The tape holds the first pane of glass in while the next piece of glass is installed. The cover is then snapped in from the front, securing the half-inch glass panel in place. To prevent corrosion, the posts are secured with an embedment or welded base plate, avoiding any contact with concrete.
Altro XpressLay Flooring
Materials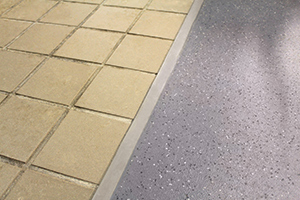 Altro XpressLay adhesive-free, slip-resistant flooring, gets installed via a tape system. The floor back can be installed, welded and walked on within 24 hours. Designers can install it over existing substrates, metal, wood and even existing quarry tile. Altro XpressLay can help for temporary installations, such as pop-up restaurants or historical renovations. The flooring comes in six colors available for quick shipping.
American Tin Ceilings
Materials
American Tin Ceilings manufactures authentic tin tiles for use as ceilings, backsplashes, walls and more. The acoustical panels can be installed in drop-in ceilings and in nail-up applications; they provide a noise reduction coefficient of 0.85, per the manufacturer. Available in 35 traditional and modern patterns and more than 50 colors, including Pattern #10 in Artisan Silver Washed White (pictured).
Crossville's State of Grace Tile Collection
Materials
Crossville's State of Grace tile collection is intended to evoke the look of Italian marble in a porcelain body. The line's singular color is available in unpolished and satin finishes and numerous shapes and sizes. Field tile sizes range from 3 inches by 6 inches to 24 inches by 48 inches. Pickets, left and right chevrons, mesh-mounted mosaics, herringbone and hex options are also available. A full trim package completes installations. Recommended for interior floors, walls, countertops and exterior walls.
Enduratex Introduces Sonoma
Materials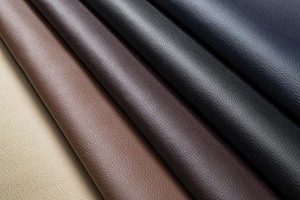 Part of Enduratex's LeatherPlus line, Sonoma is a traditionally colored line of textiles that comes in 13 stock units. Sonoma has an abrasion resistance of 100,000 cycles, a -10 cold crack rating and meets numerous flammability standards. Operators can clean this leather textile using mild soap and water.