Virginia Tech Common Room, Blacksburg, VA
Need Large Custom Fixtures delivered to you with shorter lead times? MRL specializes in Domestic manufacturing of custom large scaled Ceiling Fixtures for your next Restaurant, Resort or Hotel Project.
You Dream It. We Build It
Micro Matic custom draft towers are crafted to fit any bar, restaurant, or venue. Whether you need 100 faucets, or a one-off concept, our team of experienced fabricators and engineers can build it. We work with you throughout the entire process to ensure your tower not only looks great but pours excellent too! With the industry's best turnaround on customs, we are ready to build you the tower of your dreams.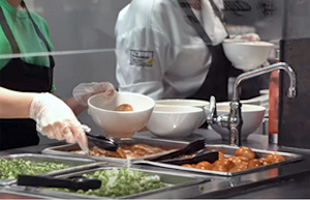 Hot, Cold and Frozen — Side by Side
The University of Massachusetts Amherst serves up to 50,000 meals per day using LTI's QuickSwitch innovative serving technology. QuickSwitch is the industry's gold standard in hot, cold or frozen convertible food well systems. Serve foods side by side and switch between temps in an hour or less!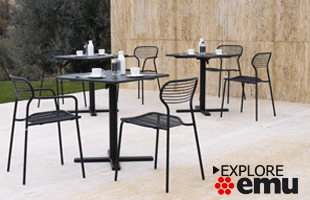 What About an Italian Spritz with Apero?
Apero takes the traditional, German, wooden chair and skillfully gives it a contemporary look. EMU's know-how of working with metal makes the tubular metal seat and back appear light and airy resulting in a fine, smooth silhouette. Light between the horizontal and vertical lines playfully reflects an unusual pattern of squares. Its minimal, graphic, multi-purpose design discreetly adapts to any type of environment and style.
Click here to subscribe to more e-newsletters!
You received this e-mail as a subscriber to restaurant development + design or one of its e-newsletters.

Please direct advertising questions to:
Maureen Slocum, Publisher.

Subscription Support:
630-739-0900 (ext. 53) or e-mail Julie Pesek