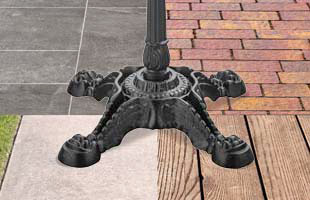 Perfectly Stable. Always Stylish
Even the most stylish tables lose their charm the minute they wobble. Eliminate table wobbles with FLAT® Table Bases. Available in a variety of styles and colors, FLAT Table Bases can stabilize no matter the floor type or surface and align your tables while looking great virtually anywhere.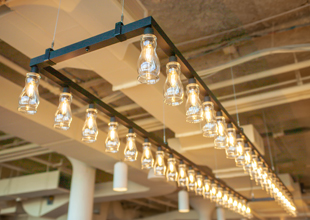 Domestically Manufactured Custom Ceiling Fixtures
This custom fixture produced for Boston Beer Corporate Office in Boston, MA incorporated 40 actual Weizen type glasses provided by Boston Beer as the fixture shades. We manufacture custom fixtures like these domestically with just a one piece minimum required.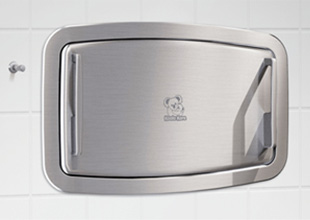 Baby Changing Stations for Design-Driven Restaurants
The Koala Kare KB300 platform of baby changing stations features innovative product design and eye-catching aesthetics. With 18 all-new changing stations varying in color and finish, the KB300 platform offers the options you need to realize the design intent of your restaurant.

Elevate the Guest Experience with Table Base Accessories
An under the table Purse Ring to keep purses secure and convenient at reaching length off the floor. A Foot Ring will provide a comfortable sitting position for bar height tables enhanced by the PronToe™ Leveler, keeping tables balanced on uneven floors. At Peter Meier Inc., we aspire to innovate best in-class quality table hardware and accessories, unique solutions for friendly gatherings.

Subscribe to more e-newsletters!
You received this e-mail as a subscriber to restaurant development + design or one of its e-newsletters.

Please direct advertising questions to:
Kathy Langlois, Vice President.

Subscription Support:
630-739-0900 (ext. 53) or e-mail Julie Pesek