Elevate the Guest Experience with Table Base Accessories
An under the table Purse Ring to keep purses secure and convenient at reaching length off the floor. A Foot Ring will provide a comfortable sitting position for bar height tables enhanced by the PronToe™ Leveler, keeping tables balanced on uneven floors. At Peter Meier Inc., we aspire to innovate best in-class quality table hardware and accessories, unique solutions for friendly gatherings.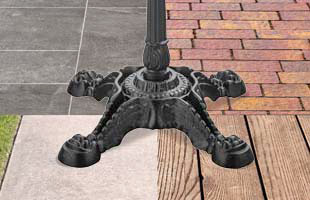 Perfectly Stable. Always Stylish.
Even the most stylish tables lose their charm the minute they wobble. Eliminate table wobbles with FLAT® Table Bases. Available in a variety of styles and colors, FLAT Table Bases can stabilize no matter the floor type or surface and align your tables while looking great virtually anywhere.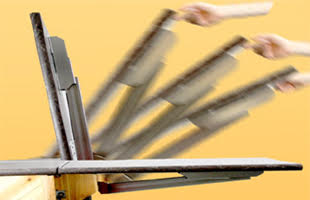 The Ultimate Pass Through Countertop Solution!
Using motion control engineering and Vectis Technology, the Lift Gate Assistant makes lifting heavy tables or counters easy, safe, and convenient. The Lift Gate Assistant can make your bar both functional and fancy with a flip-up bar counter. Save your employees the hassle of wrestling with a heavy countertop and leave a lasting impression on your customers.
Easy cleaning with T&S hose reel systems
Making kitchen cleaning easy with hose reel systems from T&S Brass. More efficient and safer than hoses or mops, T&S hose reels are highly customizable with choices of material, hose length and diameter, reel type, spray valve, and mounting brackets. Complete hose reel systems deliver every component needed for code-compliant installation in one box.
Subscribe to more e-newsletters!
You received this e-mail as a subscriber to restaurant development + design or one of its e-newsletters.

Please direct advertising questions to:
Kathy Langlois, Vice President.

Subscription Support:
630-739-0900 (ext. 53) or e-mail Julie Pesek