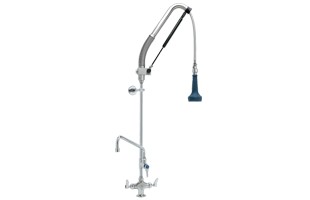 Revolutionize Rinsing with New T&S DuraPull
High volume meets high performance with the new T&S Brass DuraPull. Innovative pull-down operation reduces user fatigue and saves water by eliminating the traditional spray valve handle and hold-down ring. T&S DuraPull's premium design is ideal for open kitchens, and its heavy-duty construction, backed by an industry-leading 7-year warranty, easily supports the busiest kitchens.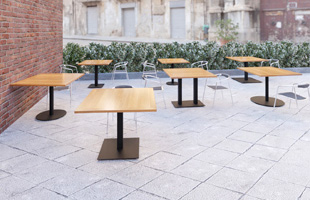 All Good Things Start with a Great Base
The Positano Line table bases are fit for commercial indoor and outdoor applications. The powder-coated and steel-constructed table bases include a zinc undercoat for rust prevention and longevity. We offer custom powder-coated finishes upon request because we want our base in your unique space.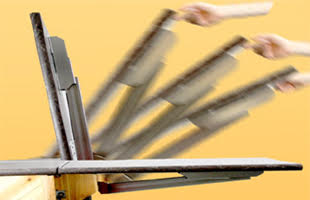 The Ultimate Pass Through Countertop Solution!
Using motion control engineering and Vectis Technology, the Lift Gate Assistant makes lifting heavy tables or counters easy, safe, and convenient. The Lift Gate Assistant can make your bar both functional and fancy with a flip-up bar counter. Save your employees the hassle of wrestling with a heavy countertop and leave a lasting impression on your customers.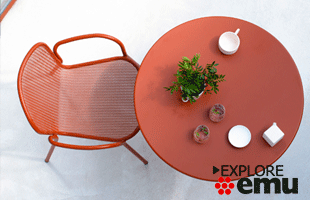 Ronda 2.0, Re-Designing Perfection
It is a challenge to re-design perfection. Nonetheless, our designers have taken the original Ronda, created in 1997, and perfected it to the Ronda 2.0. A newly designed mesh makes this collection practical and strong, yet lightweight enough to stack. Made using the same e-coated steel process as the original, Ronda 2.0 is durable and perfect for any patio.
Click here to subscribe to more e-newsletters!
You received this e-mail as a subscriber to restaurant development + design or one of its e-newsletters.

Please direct advertising questions to:
Kathy Langlois, Vice President.

Subscription Support:
630-739-0900 (ext. 53) or e-mail Julie Pesek