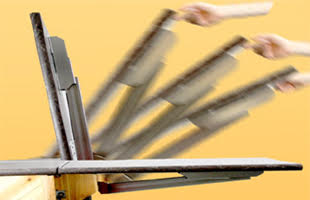 The Ultimate Pass Through Countertop Solution!
Using motion control engineering and Vectis Technology, the Lift Gate Assistant makes lifting heavy tables or counters easy, safe, and convenient. The Lift Gate Assistant can make your bar both functional and fancy with a flip-up bar counter. Save your employees the hassle of wrestling with a heavy countertop and leave a lasting impression on your customers.
TASTY SOLUTIONS FOR HEALTHY SPACES
Designing for a new normal means selecting from the broadest menu of sustainable solutions that look beautiful, control noise, and help to contain, clean, and protect your space – products that meet CDC criteria for cleaning and disinfecting, neutralize harmful pathogens in the air, and increase the effectiveness of in-ceiling air filtration and purification systems.

Powerful, Space-Saving Heater!
The DGR wall-mounted natural gas heater quickly heats a 16' x 16' area to keep outdoor spaces comfortable. At 25-1/2" wide, the DGR mounts safely and discreetly - out of reach and without interfering with furniture placement or foot traffic.

Mom Is That You On The Patio?
Mom is a bright seating collection made of e-coated steel comprising of a side chair, armchair and barstool. The design considers every detail such as the smooth and curved shape of the back which is designed for lightness and gentle comfort. The assorted color palette gives this collection a young, fresh and iconic look.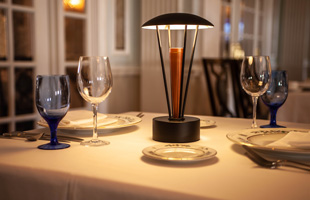 Mario Restaurant Lighting
Illuminate your restaurant tables with our wireless mini table lamps. They come with a 5W LED light and a battery that lasts for over 12 hours with a full charge. It also comes with a multi port charger to charge multiple lamps at the same time.

Click here to subscribe to more e-newsletters!
You received this e-mail as a subscriber to restaurant development + design or one of its e-newsletters.

Please direct advertising questions to:
Kathy Langlois, Vice President.

Subscription Support:
630-739-0900 (ext. 53) or e-mail Julie Pesek