Mario Restaurant Lighting
We specialize in manufacturing and designing custom lighting fixtures with a low minimum order quantity, competitive pricing and lead times. The Majority are produced in the USA. This fixture was manufactured for the Sam Adams Taproom in Cincinnati, OH. The beer glass Shades were supplied by the Brewery.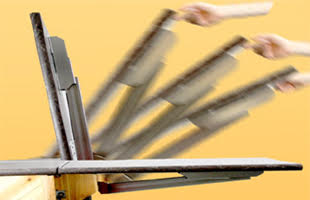 The Ultimate Pass Through Countertop Solution!
Using motion control engineering and Vectis Technology, the Lift Gate Assistant makes lifting heavy tables or counters easy, safe, and convenient. The Lift Gate Assistant can make your bar both functional and fancy with a flip-up bar counter. Save your employees the hassle of wrestling with a heavy countertop and leave a lasting impression on your customers.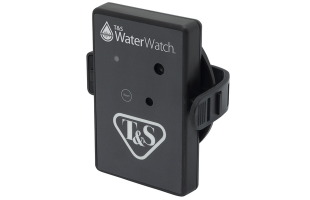 Smart Water Monitoring with T&S WaterWatch
T&S WaterWatch is a first-of-its-kind water-monitoring device and software that allows foodservice operators to monitor water consumption, detect leaks and optimize conservation measures. T&S WaterWatch requires no cutting of pipes and provides operators with insightful trend data, leak notifications and protection against the expense and damage of catastrophic water line failures.

Sleek and Discreet Radiant Heat!
Available in white or black, the DLW Series outdoor/indoor radiant electric heater features a slim, unobtrusive profile and with no visible light is perfect for low-light environments. Ceiling or wall-mounted, wattages from 1,500 to 3,200 and lengths from 36" to 70".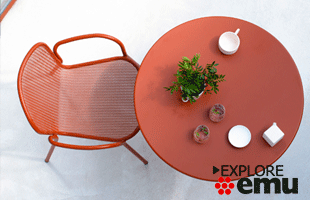 Ronda 2.0, Re-Designing Perfection
It is a challenge to re-design perfection. Nonetheless, our designers have taken the original Ronda, created in 1997, and perfected it to the Ronda 2.0. A newly designed mesh makes this collection practical and strong, yet lightweight enough to stack. Made using the same e-coated steel process as the original, Ronda 2.0 is durable and perfect for any patio.
Click here to subscribe to more e-newsletters!
You received this e-mail as a subscriber to restaurant development + design or one of its e-newsletters.

Please direct advertising questions to:
Kathy Langlois, Vice President.

Subscription Support:
630-739-0900 (ext. 53) or e-mail Julie Pesek