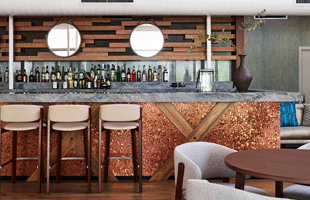 Oxidized and Unique Patinas from Chemetal
The luxury and energy of metal are ever present in metal designs and laminates from Chemetal. A leader in metal design, Chemetal makes many designs in-house, aging and adding patina to aluminum, brass and copper. Ideal for vertical surfaces like #315 Canterbury, an oxidized copper design installed here as a bar front.
More at chemetal.com

Building Owners Prefer 
Duro-Last® Roofing Systems
Keep your doors open! Duro-Last Roofing Systems are installed by authorized Duro-Last contractors with no loud machinery, hot tar or mess. They are also serviceable and can easily be repaired without heavy equipment or an entire replacement. That means no downtime for your business!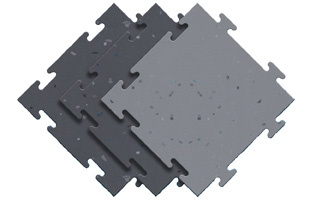 Protect-All Designer Series™: Designer Meets Durability
Protect-All Designer Series™ is manufactured with the same material as traditional Protect-All® flooring, and was developed to bridge the gap between functionality and aesthetic appeal. This unique flooring can withstand high-traffic areas without showing wear while enhancing the design of any space.

Take Your Next Design to the MAX
ATI Decorative Laminates' latest innovation is MirroFlex™ MAX, a set of deeply textured wall panels that offer our boldest, 3-dimensional patterns to date. With six contemporary designs and five finishes, it allows you to create a unique look for any space. MAX is also lightweight and easy to install. Use promo code RDDMAX11 to receive a brochure.

You received this e-mail as a subscriber to restaurant development + design or one of its e-newsletters.

Please direct advertising questions to:
Kathy Langlois, Vice President.

Subscription Support:
630-739-0900 (ext. 53) or e-mail Julie Pesek