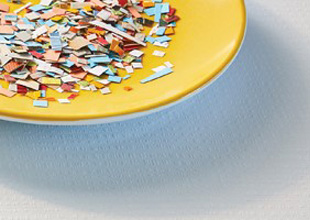 New Laminates From InteriorArts
Put it in neutral and glide. InteriorArts introduces Fresh Data, 20 new laminates featuring an international aesthetic, luxurious textures and sophisticated neutrals. These designs feature subtle details like color flecking and distinctive linear and cross hatching as well as popular dark colors. 4' x 10' size.
More at ialaminates.com
Designer Protective Guards
Protective Guards with style! Each of these designs are fully customizable including Dimensions and Finishes to meet your needs. Enhance customization even further with your brand logo or text. Order just 1 piece to get started!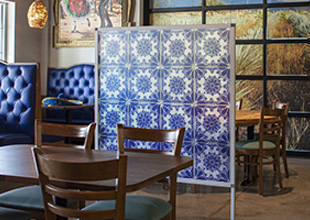 ATI Decorative Laminates Offers COVID Solutions
To help restaurants meet COVID guidelines, ATI now offers the Deco-Defender. With a translucent, decorative FRP panel as an insert into a framed aluminum system, it provides a stylish accent piece that helps protect against the spread of COVID-19. Lightweight and easy to move, it is available in two sizes with stock or custom (as seen above) designs.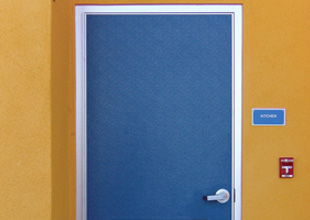 Clean, Durable Anti-Microbial FRP Doors
Special-Lite FRP doors provide you an excellent hygienic solution for both your front-of-house and back-of-house. Our SL-17 featuring SpecLite 3 surface seal offers antimicrobial properties that withstands frequent use of harsh chemical cleaners without corrosion, while maintaining a clean, beautiful look.
Visit https://special-lite.com/speclite-3 for more information.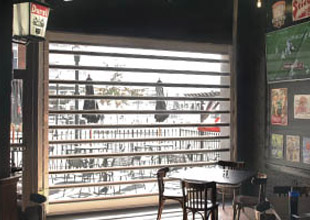 Transform The Indoor-Outdoor Experience
Create unique ambiance and visual appeal within dining, hospitality and commercial settings. The stylish Rytec Spiral VP® commercial door combines attractive aesthetics with performance and security. Featuring sleek styling, quiet functioning and a compact profile, it provides a 'moving façade' to create ambience and openness to patios or other exterior spaces.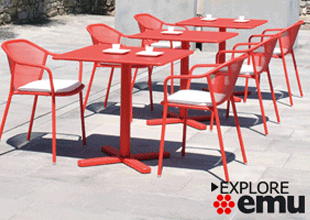 Darwin, The Next Generation Of Patio Furniture
The Darwin collection is functional and simple, reintroducing classic themes by utilizing a metal sheet mesh with a contemporary geometric structure. The ergonomic proportions of the seating components guarantee both comfort and adaptability to any environment, application or project. Darwin is a complete collection of dining, bar and lounge seating with coordinating tables.
You received this e-mail as a subscriber to restaurant development + design or one of its e-newsletters.

Please direct advertising questions to:
Kathy Langlois, Vice President.

Subscription Support:
630-739-0900 (ext. 53) or e-mail Julie Pesek