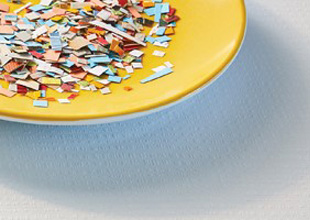 New Laminates From InteriorArts
Put it in neutral and glide. InteriorArts introduces Fresh Data, 20 new laminates featuring an international aesthetic, luxurious textures and sophisticated neutrals. These designs feature subtle details like color flecking and distinctive linear and cross hatching as well as popular dark colors. 4' x 10' size.
More at ialaminates.com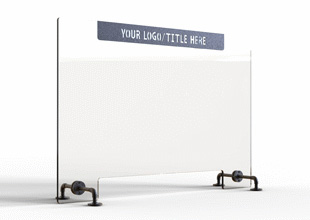 Designer Protective Guards
Protective Guards with style! Each of these designs are fully customizable including Dimensions and Finishes to meet your needs. Enhance customization even further with your brand logo or text. Order just 1 piece to get started!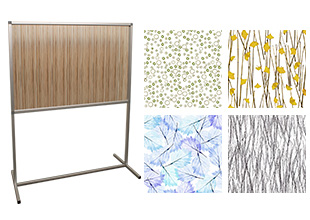 ATI Decorative Laminates Introduces COVID-19 Protective Partition
To help restaurants adhere to COVID-19 guidelines, ATI now has Deco-Defender. Keep your customers and staff safe with a stylish privacy barrier that is lightweight and movable. You can choose from a curated set of designs (some shown above) or provide your own design. All components can be cleaned with anti-viral/heavy duty cleaners.

The Berner PureAir Package™ For Customer Entrances
What if you had an air curtain that saved energy AND cleaned the air? Using NPBI technology and a built-in MERV 8 filter, the Berner PureAir Package™ for Air Curtains deactivates viruses and kills bacteria and mold spores, starting at the door. Perfect for restaurants looking to re-open after COVID-19 closures.

The Ultimate Solution For Mobile Hand Hygiene
In response to the coronavirus pandemic, Excel Dryer is mobilizing to provide the most hygienic hand drying solutions to prevent the spread of the virus. The Mobile XLERATOR Hand Hygiene Station provides an efficient, hygienic, touchless solution to hand drying needs for medical workers, eldercare staff and others on the front lines.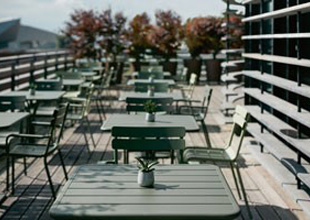 Elevate Outdoor Dining With The Luxembourg Collection
Fermob's Luxembourg Collection combines the lightness and resistance of aluminum, the comfort of curved seat slats and the practicality of stackable frames for a stylish space, indoors or out. The durable collection includes foot protectors for noise reduction.

You received this e-mail as a subscriber to restaurant development + design or one of its e-newsletters.

Please direct advertising questions to:
Kathy Langlois, Vice President.

Subscription Support:
630-739-0900 (ext. 53) or e-mail Julie Pesek