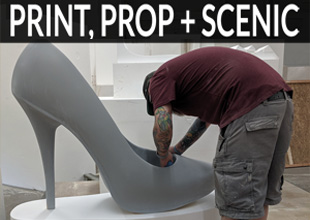 Expanding Opportunities With 3D Props
3D foam sculpted, fully customizable displays engage patrons on a different dimension. Perfect as an eye-catching standalone prop or an intriguing element of your wall décor, 3D sculpting will redefine the immersive experience for your customers.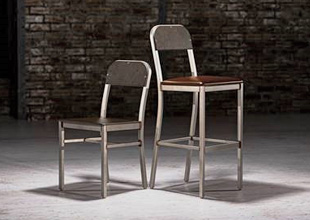 The Contemporary Industrial Series by MTS Seating
Chairs and barstools, from the Contemporary Industrial Series from MTS, offer customization at a price that's pleasing to any palate. Plus, the choice between wood or upholstered seats, and a wide selection of standard powdercoat and upholstery options, make it easy to match the mood to the menu.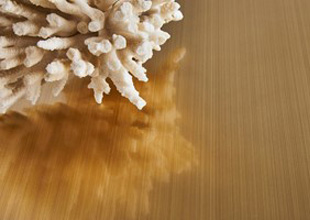 Everlasting luxury with brass designs from Chemetal
Style, panache and luxury- brass brings all this to any design space. Chemetal has an impressive collection of brass – aged, polished, brushed- and even anodized aluminums that look like brass. Plus, our designs are thinner and easier to fabricate. Here's #310 Antique Brushed.
More at chemetal.com

Lightweight Ceiling Solution, Beautiful New Heights
MirroFlex Lite combines many of ATI's MirroFlex Lay-In Ceiling Tile patterns with 18 popular finishes into one sleek .013" thick package. These tiles are ultra-lightweight, ultra-thin, and ultra-flexible. Some finishes are available as a Drop-Out Ceiling Tile, designed to fall out of 15/16" grid systems when exposed to heat from developing fires.
Smarter Design Starts with AQ Design Solutions
Extend the functionality of your existing Autodesk® Revit® software with AQ's new AQ Designer Plug-In for Autodesk® Revit® an efficient – but powerful – commercial kitchen design solution. Import Revit projects into AQ or auto-populate designs from your AQ project to create kitchen designs quickly.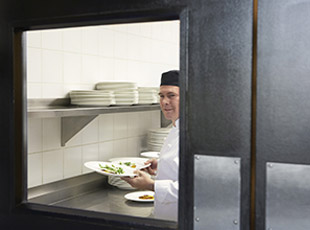 Back-Of-House Door Solutions
When toughness matters, look no further than our FRP/aluminum hybrid doors. These doors never rust, rot, dent, or scratch and are easily cleaned. They are designed for high use and high abuse, are available in various finish textures and numerous colors, and are backed by a 10-year warranty.

You received this e-mail as a subscriber to restaurant development + design or one of its e-newsletters.

Please direct advertising questions to:
Maureen Slocum, Publisher.

Subscription Support:
630-739-0900 (ext. 53) or e-mail Julie Pesek