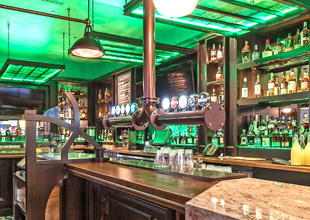 Custom Draft Towers
Promote what's on tap with a signature tower on the bar top: Beers, Wines, Cocktails, Cold Brew Coffee. Draft dispense is the best option when it comes to beverage profitability. Choose from a wide range of finishes including custom powdercoat colors. Complete a design vision with a custom tower.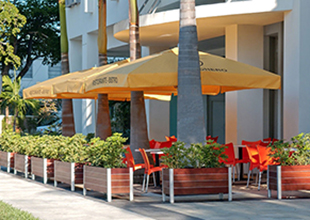 Custom Outdoor Fixtures - Manufacturer Direct
American craftsmen-built planters, bins, valet stands, waiters' stations, screen wall, benches. When you can't find what you want elsewhere or need custom fixtures that will stand the test of time, contact DeepStream Designs for a no obligation design session and quote. Lifetime Structural Warranty.

Communal Tables with Charging Capabilities
Communal tables available with two different base configurations, an "A" frame and an "H" frame in both dining and bar height. Choose from solid Beech or a laminate table top with our Thin Profile Dur-A-Edge®. Easily add charging capabilities with the optional power package. The pre-wired package includes 2 receptacles and with 2 outlets and 2 USB duplex per receptacle. Available in multiple lengths.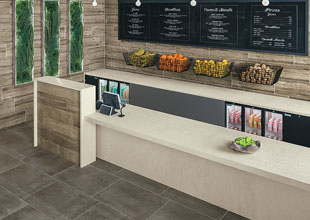 Introducing Crossville Porcelain Countertops
Introducing Crossville Porcelain Countertops—beautiful, durable surfaces for commercial applications. While other countertop materials may stain, crack, or yellow, these 12mm thick, 100% porcelain products excel. Enjoy the same performance and design benefits you expect of Crossville porcelain tile collections in these stunning countertops that are built to last. Just like your design.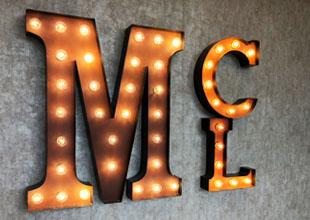 Lighted Marquee Letters
Commercial grade marquee letters made out of 18 gauge steel and manufactured in the USA. Standard size is 36" high and can be wall mounted, ceiling mounted or free standing. Custom sizes, finishes, fonts and shapes are available. Includes vintage LED lighting. If you want words like 'LOVE', 'SMILE', 'PARTY', 'BEER' or any other words and/or numbers, we have got you covered!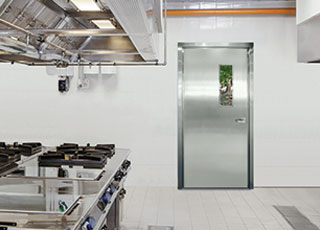 Durable Classic Stainless-Steel Design
Our attractive and durable stainless steel SSD-3S is suited for restaurant and food service applications. Constructed with 16-gauge stainless steel face sheets and welded vertical edges, this low-maintenance and corrosion-resistant model will stand up to frequent washdowns and heavy traffic.

You received this e-mail as a subscriber to restaurant development + design or one of its e-newsletters.

Please direct advertising questions to:
Maureen Slocum, Publisher.

Subscription Support:
630-739-0900 (ext. 53) or e-mail Julie Pesek