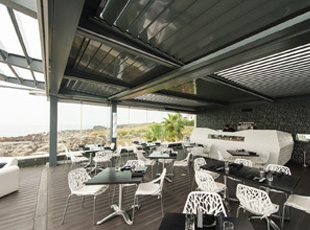 The Bioclimatic Pergola: Dining Al Fresco – In Style, Worry Free
The BIOCLIMATIC pergola by Solisysteme optimizes your seating capacity and keeps your guests comfortable, shaded and dry through — no matter what the weather conditions! Automated sensors close the louvers with the first drop of rain, forming its own dedicated gutter system. It also creates refreshing ventilation, temperature and light control. All with the simple touch of a remote.
You've Got A Problem . . .
Door, that is. It's the one that requires constant maintenance or is never up to your appearance standards. Could be your front entrance, kitchen, restroom, or, quite literally, the back-of-house door used for deliveries. It's time to examine the resilience and beauty of Special-Lite doors. We can't solve all your problems. But we got this.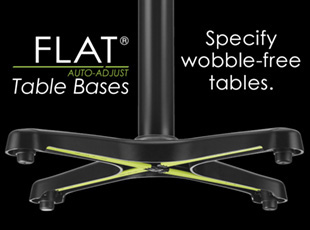 End The Problem Of Wobbly Tables
Table Bases from FLAT Tech stabilize automatically and enable users to seamlessly align tabletops when seating large groups. Indoors or out, on concrete or cobblestones, our Table Bases improve the overall customer experience by preventing the messes that wobbly tables can cause. Learn more at FlatTech.com!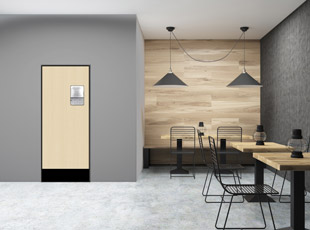 Sleek Restaurant Door Design
With its neatly hidden hardware and flush mounted window, the Eliason ENG-1 is perfect for upscale environments and fits nicely with contemporary designs. Its unique core construction keeps noise where it belongs. This stylish door provides the same reliable service and uncompromising quality you've come to expect from Eliason.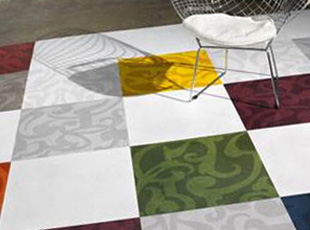 Aspecta One Ornamental LVT By Metroflor
ASPECTA by Metroflor LVT introduces the Aspecta One Ornamental collection. Three overprint designs – Damask, Malta and Masquerade – bring interest and impact to hospitality flooring. The biophilically designed patterns can be layered randomly on select Aspecta One planks and tiles to create custom looks. Visit HD Expo booth #5627.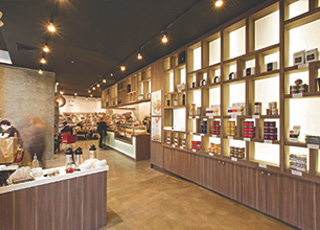 InteriorArts Is Great With Coffee
InteriorArts is a curated collection of hpl design laminates that are tasteful in any restaurant setting. Fika, a chain of Swedish coffee "experiences" used #3074-WAV Walnut Linosa Wave throughout their NYC locations (photo). InteriorArts emphasizes unique designs and impressive textures you won't find elsewhere. See them all at ialaminates.com.
Ceilume - The Smart Ceiling Tile
Set the mood with Ceilume luminous ceilings. Thermoformed panels go under lights and sprinklers for uncluttered look & lower install cost. Cleanable, FDA compliant in food prep areas, Greenguard Gold, acoustic. 47 decorative styles, 15 finishes, endless possibilities. (Noir lounge by Gi Paoletti)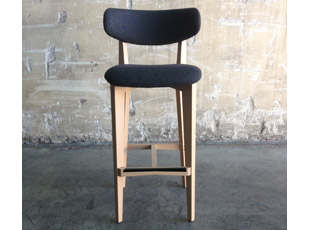 Designed In Italy, Made In America
The Motivo Ksenia-1-SG Bar Stool reflects the contemporary aesthetics of mid-century furniture design. Shown with an upholstered tight seat and inside back with an outside wood back, this beech wood bar stool is also available in all wood. Motivo Furniture's collection of over 150 seating and occasional tables is designed in Italy, made in America.

You received this e-mail as a subscriber to restaurant development + design or one of its e-newsletters.

Please direct advertising questions to:
Maureen Slocum, Publisher.

Subscription Support:
630

-739

-

0900

(ext. 53) or e-mail Julie Pesek