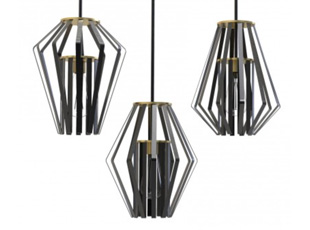 'Diamond Cut' Collection
'Diamond cut' collection are uniquely shaped pendants hand crafted in the USA. They can be used individually or clustered to make a statement. Vintage LED bulbs cast a warm light. Available in various sizes, configurations, lamping and finishes.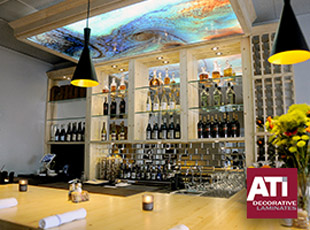 Ultra-Thin Decorative Laminates With LED Edge-Lighting
ATI Decorative Laminates' LumiSplash is a multilayered, ultra-thin, decorative laminate that combines art with LED edge lighting. From backsplashes to tabletops and ceilings to signage, there is a LumiSplash design to fit your space. This one-of-a-kind product is easily fabricated and has impressive impact, scratch, chemical, and abrasion resistant properties.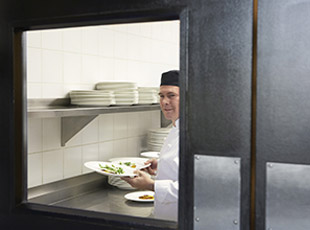 Back-Of-House Door Solutions
When toughness matters, look no further than our FRP/aluminum hybrid doors. These doors never rust, rot, dent, or scratch and are easily cleaned. They are designed for high use and high abuse, are available in various finish textures and numerous colors, and are backed by a 10-year warranty.

Crank Some Metal With Chemetal
New Glowing Metals from Chemetal offers 36 metal designs and laminates that are ideal for vertical spaces - feature walls, counter fronts and accent pieces and strips. Plus, Chemetal is an affordable and easy way to bring metal into your space- it's fabricated with most woodworking equipment. Here: #943 Polished Bronze Circles.

Ceilume - The Smart Ceiling Tile
Set the mood with Ceilume luminous ceilings. Thermoformed panels go under lights and sprinklers for uncluttered look & lower install cost. Cleanable, FDA compliant in food prep areas, Greenguard Gold, acoustic. 47 decorative styles, 15 finishes, endless possibilities. (Noir lounge by Gi Paoletti)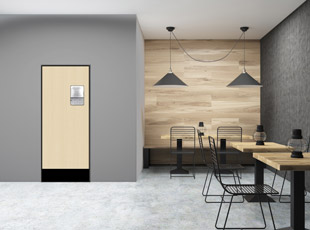 Sleek Restaurant Door Design
With its neatly hidden hardware and flush mounted window, the Eliason ENG-1 is perfect for upscale environments and fits nicely with contemporary designs. Its unique core construction keeps noise where it belongs. This stylish door provides the same reliable service and uncompromising quality you've come to expect from Eliason.

Table Bases Are NOT Created Equal
JI Bases has been manufacturing and selling table bases for 60 years. They know thing or two about making them. So, they offer a lifetime guarantee on ALL their cast iron styles. Manufactured in their foundries, quality control is the same standard as when Frank Jacobs started it all back in 1958.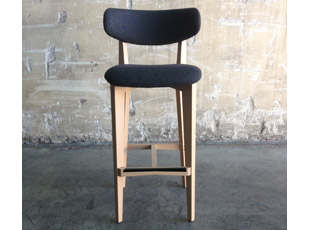 Designed In Italy, Made In America
The Motivo Ksenia-1-SG Bar Stool reflects the contemporary aesthetics of mid-century furniture design. Shown with an upholstered tight seat and inside back with an outside wood back, this beech wood bar stool is also available in all wood. Motivo Furniture's collection of over 150 seating and occasional tables is designed in Italy, made in America.

You received this e-mail as a subscriber to restaurant development + design or one of its e-newsletters.

Please direct advertising questions to:
Maureen Slocum, Publisher.

Subscription Support:
630

-739

-

0900

(ext. 53) or e-mail Julie Pesek