June 28, 2018
---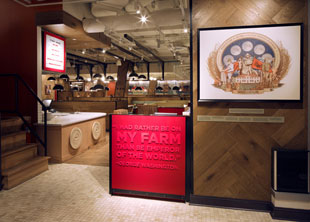 (George) Washington in Washington (D.C.)
The first president inspired Farmers & Distillers and nods to him are seen throughout. rd+d talked to Leah Browning Frankl, creative director for the company, about how she incorporated Washington into the design of the restaurant.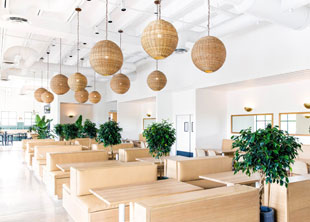 Before & After: Hank's Goes from Grocery to Modern All-Day Restaurant
Located in Austin, Texas, Hank's is a modern, all-day casual restaurant that opened earlier this year in a space that once held a grocery store. Owned by the husband and wife team of Jessie Katz and Andy Means with design by Claire Zinnecker Design and Ben May Design, the concept takes full advantage of the large building and its surrounding space.
Domino's Pizza Opens First Kosovo Store
Ann-Arbor, Mich.-based Domino's Pizza opened its first store in Pristina, Kosovo, through a partnership with Anatron, the master franchisee in the Balkans region, and ICSG, the local franchisee in Kosovo.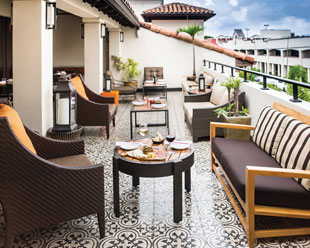 Form + Function: Outdoor Dining
The arrival of spring may bring daffodils and gentle breezes, but it also signals the arrival of restaurant patrons who want to sit outside. For restaurants with the space, outdoor dining can make an attractive and profitable destination. But these areas can't be an afterthought.
You received this e-mail as a subscriber to restaurant development + design or one of its e-newsletters.

Please direct advertising questions to:
Maureen Slocum, Publisher.

Rebecca Kilbreath, Editor in Chief.

Subscription Support:
630

-739

-

0900

(ext. 53) or e-mail Julie Pesek