May 24, 2018
---
Day to Night: Designing for Daypart Transitions
Restaurants that can transition from day to night can bring in revenue from multiple dayparts. In this Q&A with Chris Michero, creative director of Duncan Miller Ullman Design in Dallas, we dig in on how to design for daypart transitions.
Wetzel's Pretzels to Open 50 Locations Across China
Wetzel's Pretzels plans to open 50 units in China by 2021, with the first scheduled to open later this year. The chain's initial push will focus on Shanghai, with plans to expand into Beijing and South China.
5 Sustainable Construction Practices to Employ Right Now
With investment on the upswing, many building developers, owners, and managers continue to invest funds into new construction projects as well as renovations. That makes this the perfect time to start thinking about sustainability.
bite-sized buzz for May
A roundup of interesting bits of news that came across the editor's desk in the last month, featuring Long John Silver's, Shipley Do-Nuts, Yogurtland and more.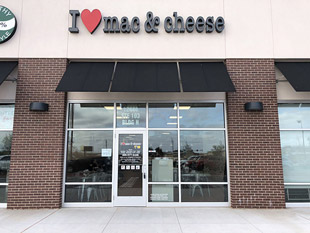 I Heart Mac & Cheese Opens First Franchised Unit
Boca Raton, Fla.-based I Heart Mac & Cheese, a fast-casual concept specializing in customizable, made-to-order macaroni and cheese, grilled cheese and salads, opened its first franchise unit in Yukon, Okla.
You received this e-mail as a subscriber to restaurant development + design or one of its e-newsletters.

Please direct advertising questions to:
Maureen Slocum, Publisher.

Rebecca Kilbreath, Editor in Chief.

Subscription Support:
630

-739

-

0900

(ext. 53) or e-mail Julie Pesek