Development
The Editors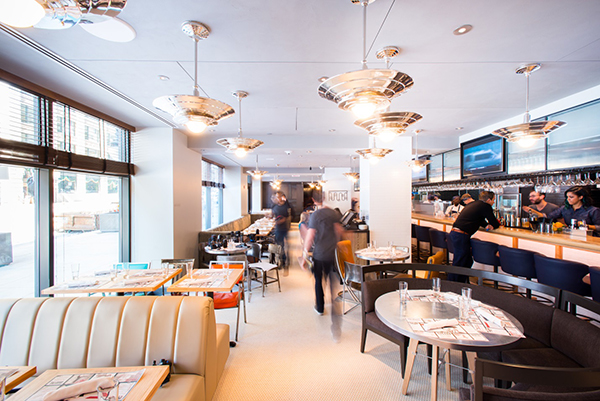 Virgin Hotels Chicago, located in the landmark Old Dearborn Bank Building, has opened the doors to its newest restaurant, Miss Ricky's, a fresh take on the American diner with a touch of British cheekiness.
Dana Tanyeri
Planet Hollywood, whose casual theme celebrates the entertainment industry, is transforming its Orlando flagship location into a four-story stargazing observatory.
Dana Tanyeri
Fiesta Restaurant Group once operated as a division of Carrols Restaurant Group, the nation's largest Burger King franchisee. But in early 2012, Carrols' board of directors concluded the two entities were worth more separately and in May of that year spun Fiesta — parent to fast-casual brands Pollo Tropical and Taco Cabana — off as a standalone public entity.
Caroline Perkins
When competition stiffens or the economy weakens, restaurant chains face the challenge of finding new, creative ways to pursue expansion. These days, competition is fierce, and the economy, while on the road to recovery, has dealt foodservice a heavy blow. Creating new formats that can take chains into nontraditional locations represents a growing strategy employed by more and more concepts.
The Editors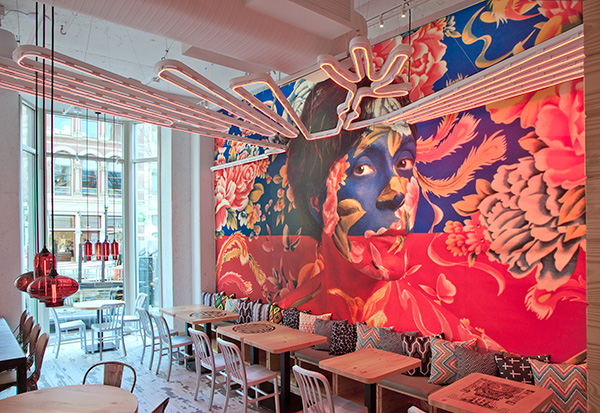 Multiconcept operator ThinkFoodGroup has introduced its newest concept, China Chilcano, to the Washington, D.C. marketplace. Located in the Penn Quarter district downtown, the contemporary Peruvian restaurant celebrates Peru's diverse culinary heritage, including its native Criollo, Chinese Chifa and Japanese Nikkei cuisines. The name pays homage to Peru's celebrated fish stew and one of its established national drinks, the Chilcano.
The Editors
Santa Cruz, Calif.-based Verve Coffee Roasters recently opened its first Southern California café in downtown Los Angeles' Fashion District. The brand partnered with Los Angeles-based cold-pressed juice company Juice Served Here on the 1,600-square-foot café, which is the first of four Verve units slated to open in the Los Angeles market over the next year. The company also operates three units in Santa Cruz, while Juice Served Here has three additional Los Angeles locations.
Amanda Baltazar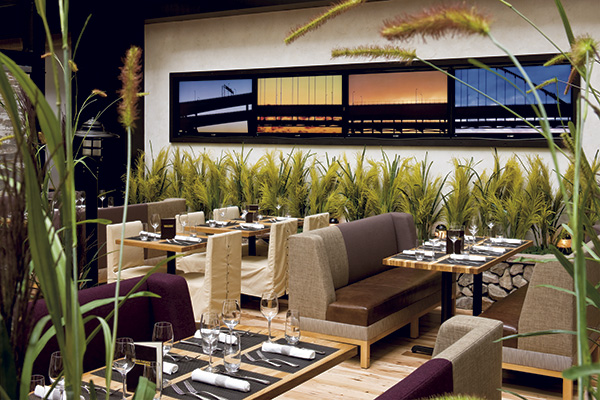 Hiring an outside designer for a new restaurant or renovation project is like a job interview and a date rolled into one. Past experience and expertise are paramount, but so are vision and overall chemistry between the hiring restaurant and the designer.
The Editors
Concessions International (CI) has opened Bar Symon, a bistro-style concept created by James Beard award-winning Iron Chef Michael Symon, in Dulles International Airport's Terminal D.