Development
The Editors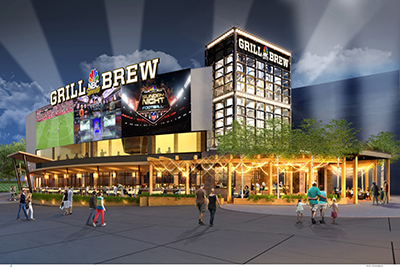 The first NBC Sports Grill & Brew is set to open this November in the Universal CityWalk dining, retail and entertainment complex in Orlando.
The Editors
Founded four years ago by Paul Motenko and Jerry Hennessy, former co-CEOs of BJ's Restaurants, STACKED: Food Well Built is preparing to open its fifth restaurant, in Huntington Beach, Calif., this fall.
The Editors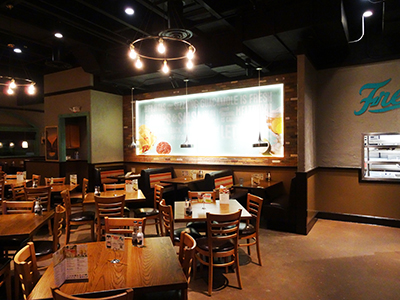 Which Wich updates its digital platforms while Cosi shares its same-store sales. In addition, The Melting Pot, Smoothie King and Tropical Smoothie Café all look to grow their franchise networks. All this and more in the Restaurant Development Report.
The Editors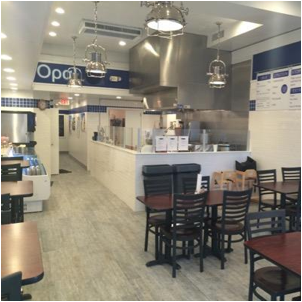 The Simple Greek, a fast-casual Greek and Mediterranean restaurant chain, has opened a new unit in Highland Park, Ill., serving lunch and dinner daily. Marcus Lemonis, host of CNBC's hit reality series The Profit, is a partner in the business and is helping to expand the franchise into new areas of the United States.
The Editors
Boston's Restaurant & Sports Bar grows south of the border. The Cheesecake Factory expands in Las Vegas. Fuzzy's Tacos has big plans for Florida. TGI Fridays updates its China operations. These stories and much more in this edition of the Restaurant Development Report.
The Editors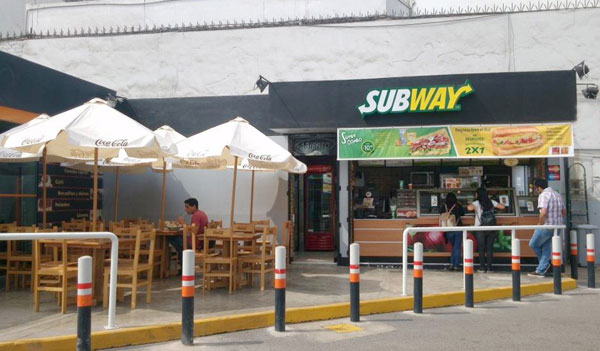 Sandwich leader Subway recently hit a milestone in its nontraditional franchise development, opening its 5,000th c-store/truck stop location, in Lima, Peru. Subway now has 10,498 restaurants in nontraditional venues.
Donna Boss, Contributing Editor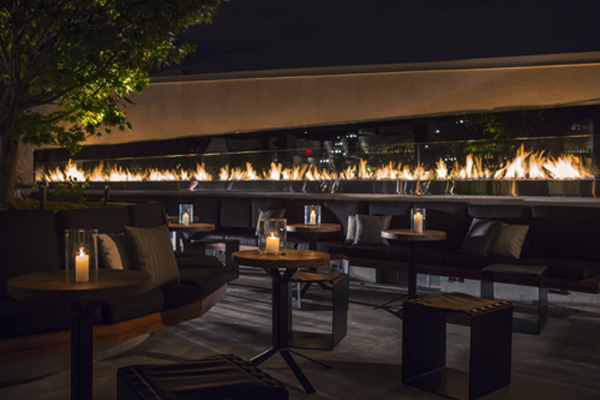 A well-designed and well-equipped outdoor patio can be a boon for restaurant guests and owners alike, offering a pleasant, al fresco dining experience and an opportunity to boost traffic and revenues. But designing these spaces requires careful planning: There's much more to it than simply setting up a few tables and chairs outside.
Thomas Henry Strenk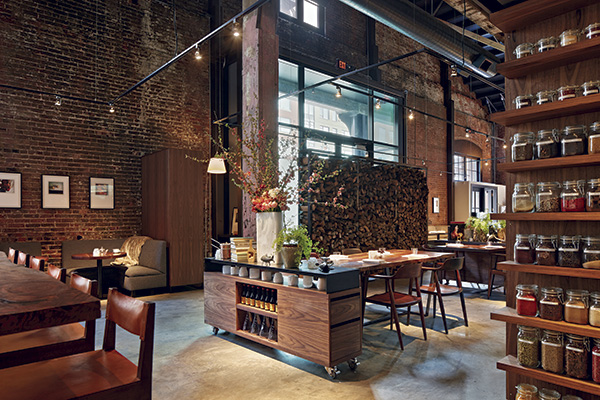 Ancient architects laid the hearthstone first, then built the home or inn around the fireplace, the central nexus for heating and cooking. Today, the scent and savor of wood-grilled foods continue to exert a primeval appeal, and a growing number of restaurants now make live-fire hearths the heart of their concepts.