Dunkin' Donuts has launched DD Green, a green building certification program to help franchisees build sustainable, energy-efficient restaurants. In conjunction with the announcement, the company celebrated the grand opening of a DD Green-certified unit in Long Beach, Calif., in December.
To become a DD Green-certified restaurant, franchisees, construction managers and architects will follow a five-stage program during the planning, design and construction phases of store development. The stages include Site Development, Store Efficiency, Healthy Indoors, Sustainable Operations, and Innovation and Community. The program provides a brief synopsis of each strategy goal, plus specific educational information, guidance and metrics to achieve with the design and construction teams.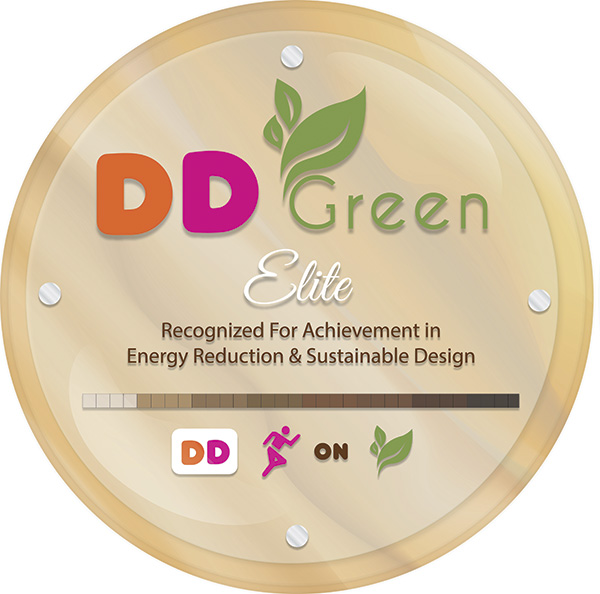 The focus at each stage is on sustainable strategies and practices, including the mitigation of construction pollution and waste recycling, installation of energy-efficient LED light fixtures and mechanical units, water-saving plumbing fixtures, implementation of healthy environments with indoor air quality management and use of zero-VOC paints, and required sustainable building operations training for employees.
Franchisees can achieve two different levels within the program — DD Green, where stores meet minimum sustainable requirements, and DD Green Elite, where stores reach beyond to achieve additional suggested sustainable goals.
Dunkin' Donuts plans 100 new DD Green-certified restaurants by the end of 2016.