Hiring and promotional news from across the restaurant development and design community includes new hires and promotions at CORE, Del Frisco's, McAlister's Deli and MOOYAH Burgers, among others.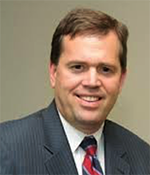 Mike Oates
Mike Oates joined Bellefield Development Partners as a managing partner. Oates is the former CEO of Hudson River Ventures, a small business investment fund focused on food and beverage, tourism, hospitality, 3d printing and innovative technology with investment projects located in the Hudson Valley.
Architecture and design firm CORE promoted both David Cheney, AIA, and Allison C. Cookie, IIDA, LEED AP, to partner. The two join CORE's co-principals Guy I. Martin, AIA, and Dale Stewart, AIA, on the firm's senior leadership team. Cheney will be a leading voice in the firm's technical direction. He was most recently director of operations. Cook will continue to serve in her position as director of hospitality design.
Del Frisco's Restaurant Group, Inc. named William S. Martens, III, its chief development officer. He served as vice president of development and construction for the company since 2011.
Patti Rother
Garbanzo Mediterranean Fresh named Ron Cool its director of company and franchise operations. Cool was previously COO for a Five Guys Burgers and Fries franchisee. Garbanzo also named Patti Rother its senior director of franchise development. Rother most recently served as director of franchise sales and operations for Noodles & Company.
Paul Macaluso
Paul Macaluso was promoted to brand president of FOCUS Brands' McAlister's Deli. He most recently served as SVP of brand marketing strategy for FOCUS.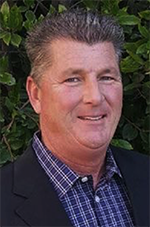 Mike Reynolds
Milano International named Mike Reynolds its chief development officer, charged with building the group's Blast & Brew concept. Most recently, Reynolds served as president and CEO of Rock and Brews.
MOOYAH Burgers, Fries & Shakes promoted Jordan Duran to the position of director of franchise sales from senior marketing manager. MOOYAH also announced the hiring of Colin Berry as senior field marketing manager to fill Jordan's former role.