As founder and chief executive officer of The McBride Company, a creative concept and design firm, Pat McBride has guided the firm over the past 30 years serving clients in the hospitality and leisure industries.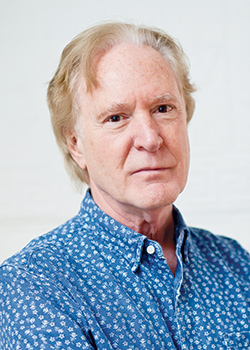 In this role, he oversees the firm's key projects and manages relationships with clients, including Margaritaville, Simon Property Group, Pyramid Management Group and Wyndham. He has extensive experience in strategic planning, conceptual design, architectural design and interior design. Pat brings unique insights to every project from his experience in the music industry. He's performed in a successful rock band, New Colony Six, that produced two national hit singles; owned a publishing company, Sanctuary Music, that was later sold to United Artists; and has produced top-selling soundtracks and children's records.Here he discusses some key factors influencing restaurant design today.
Meal with a Side of Experience: Good design needs to adapt to customers' expectations. These days, it's no longer enough to provide a delicious meal; customers often want a dining experience they can't get elsewhere. During a recent trip to France, I ate at La Colombe D'Or in St. Paul de Vence, a restaurant adorned with original artwork by Picasso, Chagall and Calder, among others. It provides guests with a fabulous atmosphere and a stimulating conversation starter. When done right, restaurants can provide customers with a unique experience they can't get elsewhere.

Capturing Attention from Passersby: The McBride Company recently completed the Lone Palm Bar located on the Pool Deck at the Margaritaville Hollywood Beach Resort. While the pool deck is open only to hotel guests, the bar serves both the public strolling down the famed Hollywood Boardwalk and the resort guests. The bar is able to offer their public patrons an organic experience that doesn't require them to formally enter the establishment, while offering hotel guests a feeling of exclusivity. Photos courtesy of Eileen Escarda

Requires a Second Look: There is a warmth that is derived from using wood flooring, but it presents a few operational challenges in restaurants. We've been using porcelain tile from Ragno in restaurants because it is commercial rated, cost efficient and looks amazingly real. Our clients often remark that they can't believe the flooring is not made of real wood. Photo courtesy of Eileen Escarda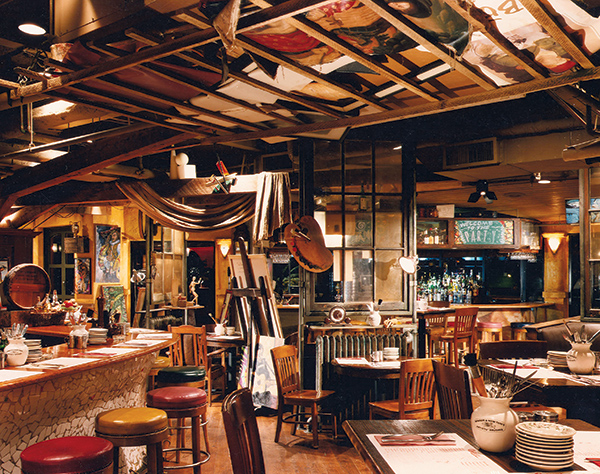 Local Inspiration: More frequently, I'm seeing restaurant designs reflect the essence of the area where they are located rather than the style of food they serve. The McBride Company began implementing this approach more than 20 years ago with the design of Café Tu Tu Tango, an eclectic Spanish tapas restaurant in the artistic community of Coconut Grove in South Florida. We created a bohemian artist loft environment to reflect the artistic community of the Grove, with only small references to the Spanish cuisine. Photo courtesy of Dan Foreer
Statement Lighting: Lighting can elevate the ambience of a room. The 3-D nature of lighting from Lasvit creates a sense of movement and a focal point. Photo courtesy of Lasvit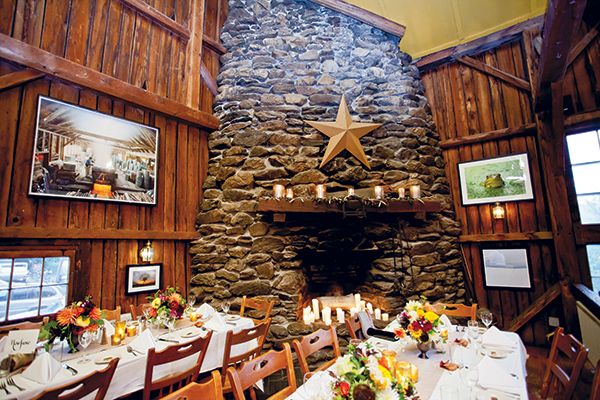 Comfort Is Paramount: In order to deliver a memorable experience, restaurants need to make guests feel comfortable. A favorite restaurant of mine located near our offices in the Green Mountains of Vermont is The Barn in Pawlet. Set inside a remodeled barn, the restaurant provides wonderful regional food in an environment that is comfortable and relaxing. I always make sure guests will feel comfortable, whether designing a casual or upscale restaurant destination. Photos courtesy of Christina Florada Photography