Page 4 of 5
Figo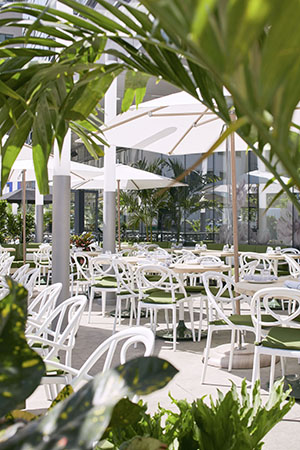 Nestled between the Entertainment and Fashion Districts in downtown Toronto, Figo is a bright, modern, 2,100-square-foot Italian restaurant with a 1,100-square-foot patio.
Floor-to-ceiling windows flood the interior with natural light, but a custom-designed floral print was applied to the glass to soften the light coming in. A large fresco-like floral ceiling application repeats the motif and adds a romantic touch.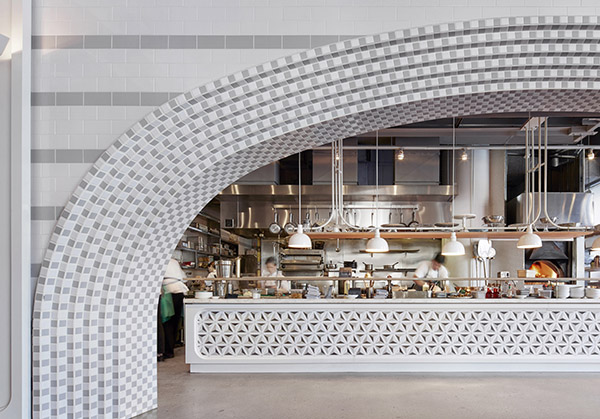 The open kitchen is framed by 4,000 hand-laid tiles across a Romanesque archway.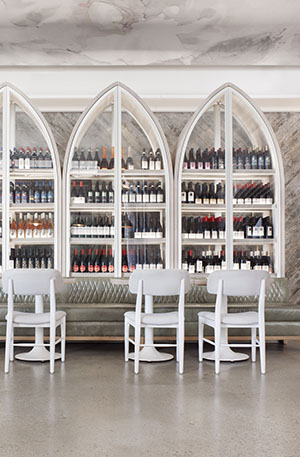 The bar is backed by decanters and speckled mirrors, and a cathedral-style wine cabinet continues the Italian-inspired architectural touches. Seating is a mix of low-backed plush leather sofas and curved, geometric white chairs. Tables are a mix of wood and glass.
Images courtesy of Studio Munge