Page 3 of 6
Robin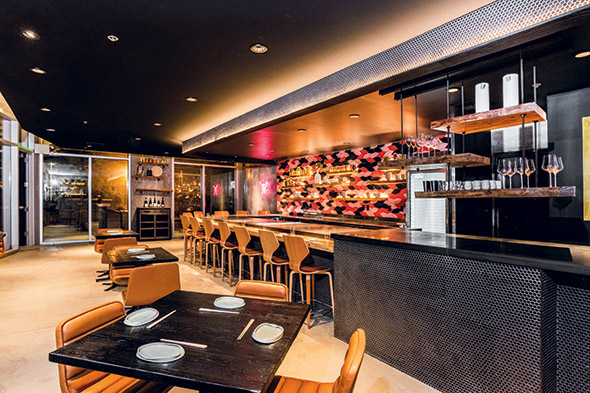 This hyper-seasonal omakase-sushi restaurant in budding Hayes Valley features a progressive menu by Adam Tortosa (former sushi chef at Akiko's) available for diners at the sushi bar or in the main dining room.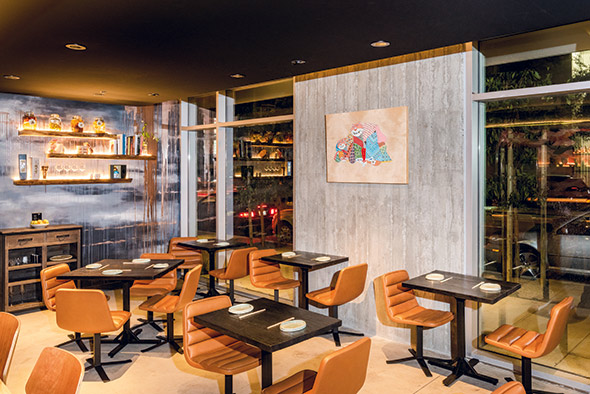 Custom artwork by many Bay Area designers, including bright, coral tile mosaics; rose gold resin detailing using the centuries-old technique of kintsugi; and a neon pink version of the restaurant's logo, add pop to the smoky gray walls and worn-in flooring.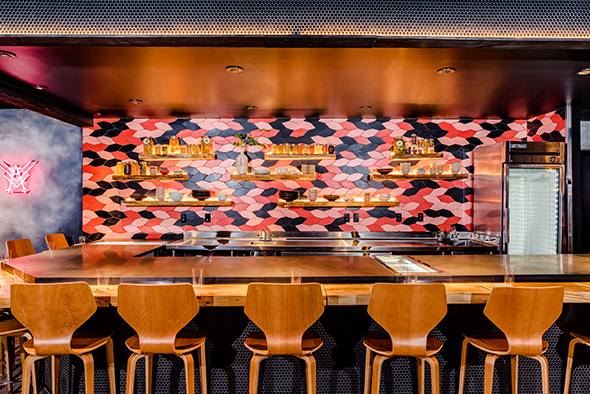 The space also features custom woodworking, including the blond alderwood sushi bar and dark wood dining-room tables, flanked by Jered's Pottery plateware.
Images courtesy of Albert Law