Featured Articles
Thomas Henry Strenk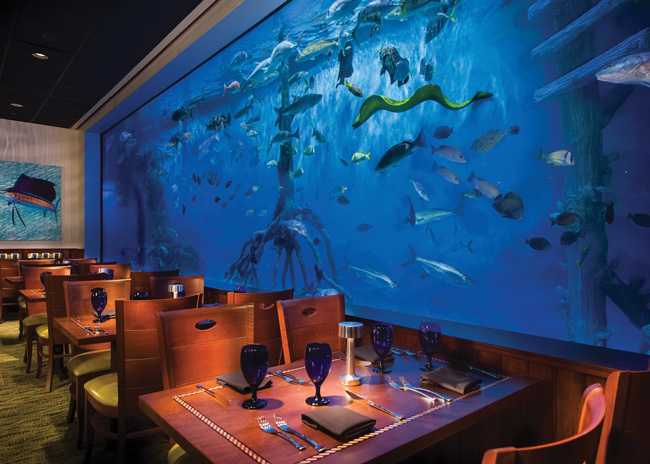 Restaurant guests are fishing for their dinner, swimming with the fishes and learning about the importance of a healthy oceanic environment. These are all reasons why seafood specialists are jumping into fish tanks in a big way. These are not little 5-gallon jobs with a lonely goldfish but massive aquariums holding thousands of gallons and hosting exotic sea life from sharks to starfish.
The Editors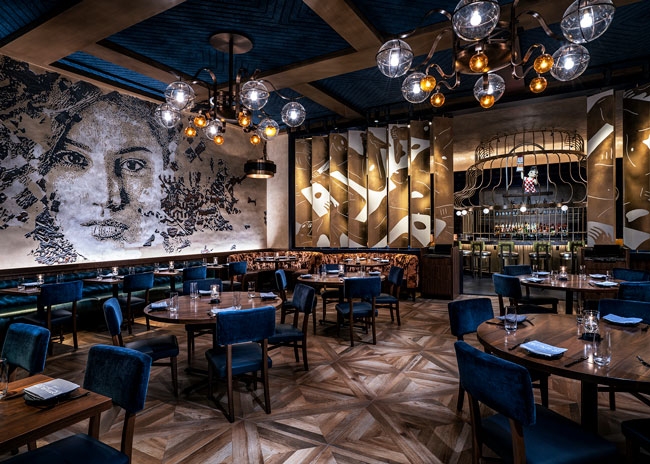 Created by Andy Masi's Clique Hospitality and designed by Rockwell Group, Greene St. Kitchen pays tribute to the art scene of New York City's Soho district during the 1980s. The dominant culture touchstones of the era — hip hop, punk, and street art — influenced both the restaurant's design and its menu.
Toby Weber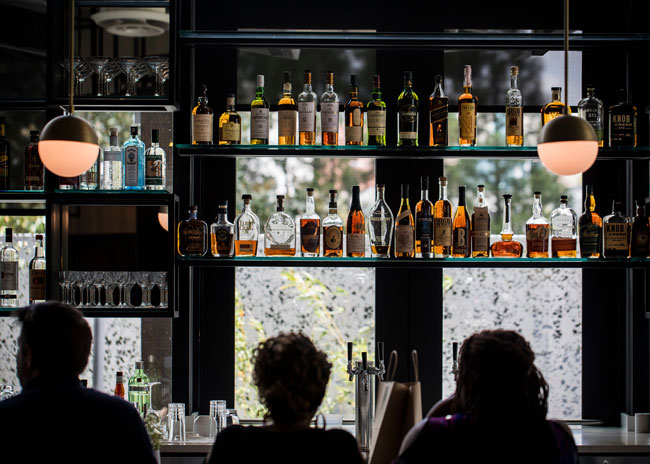 Located on the ground floor of a skyscraper in Atlanta, Mission + Market is an upscale operation with an extremely polished casual design that attracts everyone from power lunch goers to nearby residents.
The restaurant is owned by partners Chef Ian Winslade, Jonathan Akly and Tony Akly of Restaurants Consulting Group (RCG), the design/build firm behind the restaurant.
The Editors
The number of available restaurant apps in the casual-dining segment continues to grow as does adoption among all age groups, according to a new study by Market Force Information.
The Editors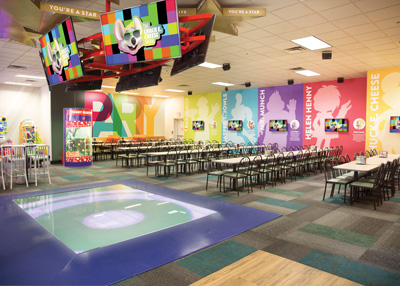 Dallas-based CEC Entertainment, Inc., parent of both Chuck E. Cheese's and Peter Piper Pizza restaurants, signed development agreements with franchisees for 25 new Chuck E. Cheese's restaurants across Mexico, Egypt, Kuwait, El Salvador and Bahrain.
The Editors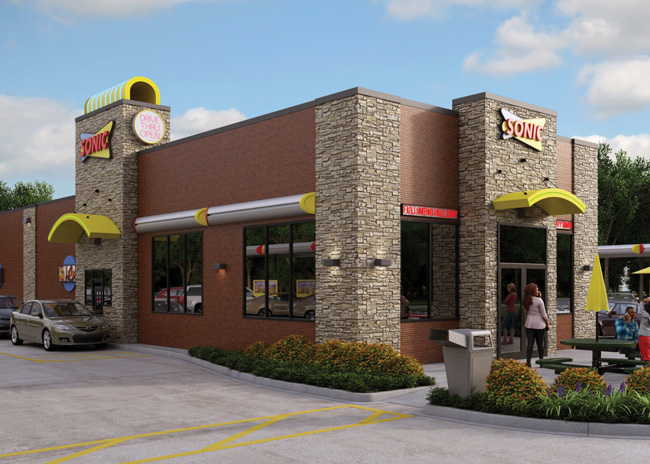 Oklahoma City-based SONIC Drive-In has more than 3,600 restaurants in the U.S. but still has new territory to conquer. The quick-service chain will open its first location in Alaska in 2019, in Wasilla.