Featured Articles
The Editors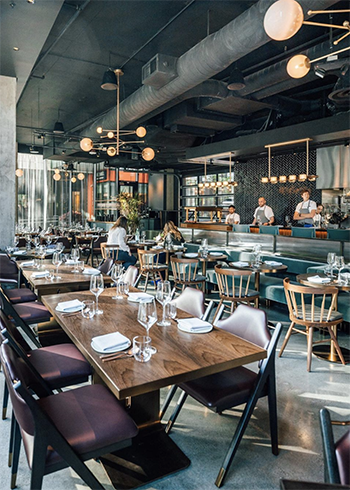 Located just steps from Pike Place Market in Seattle, Wash., Conversation is the new signature restaurant at the Thompson Seattle hotel and features a design that strives to create moments of connection.
Toby Weber, Contributing Editor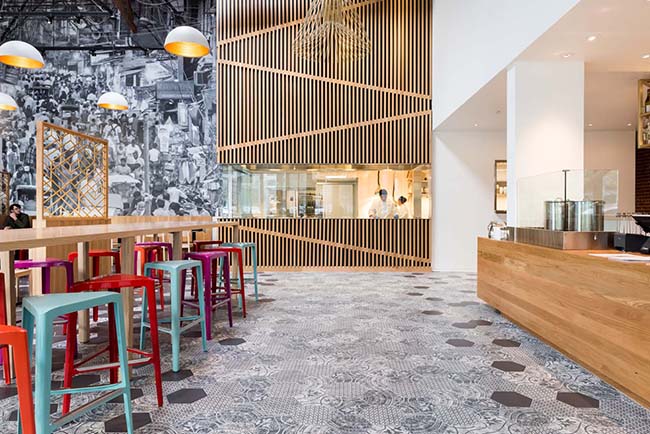 Owned by husband and wife team Anjan and Emily Mitra, DOSA is a successful Indian food concept based in San Francisco. The company recently opened its first outpost in Oakland and third location overall. While the first two DOSA units are full service operations, this one, dubbed dosa by DOSA is the growing chain's first attempt at a fast-casual service model.
Peter Fabris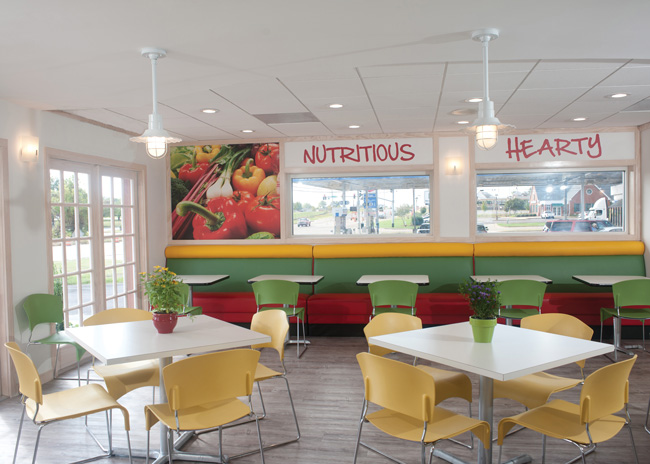 Of all the tools available to designers to create a distinctive appearance, none may be more powerful than graphics. Logos, posters, menu boards, photographs, wallpaper, and printed words provide a wealth of possibilities to establish a unique atmosphere, attract the attention of customers, and influence them to make purchases.
The Editors
Kampai, designed by Chromed Design Studio, is a contemporary Japanese restaurant with traditional underpinnings located in the midst of Aerocity, a luxury mixed-used development in New Delhi, India. Luxurious and romantic,
The Editors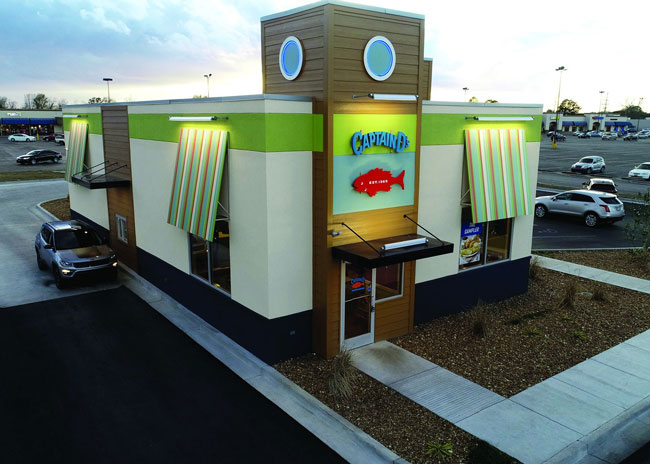 Fast-casual seafood chain Captain D's signed a deal with multi-unit operator StarChain USA to develop 15 new restaurants throughout Arkansas and the Carolinas over the next several years. Additionally, StarChain will acquire four existing Captain D's restaurants in South Carolina and five in Arkansas.
The Editors
Dunkin' announced it has signed agreements to open 50 new locations as it continues to focus on growth and development efforts outside of the Northeast. New locations under the agreements are slated to open over the next few years in key growth markets including Texas, Michigan, Kentucky, Minnesota, Wisconsin, North Carolina, Nevada and Missouri.